You can search for a ticket by different criteria:
the name of a customer,
the name of the contract,
the name of a service,
the ticket number,
the number of the marking coupon.
We recommend you to use the voice search: even in a noisy environment, the recognition rate is 93% thanks to the use of Siri.
- In the main ticket screen, go to the "All" tab.
- Click on "Search" in the upper text bar (1). The keyboard appears.
- Click on the microphone-shaped keyboard button (2) and dictate the name of the service you are looking for. Click on OK.
- The ticket(s) matching your search are displayed.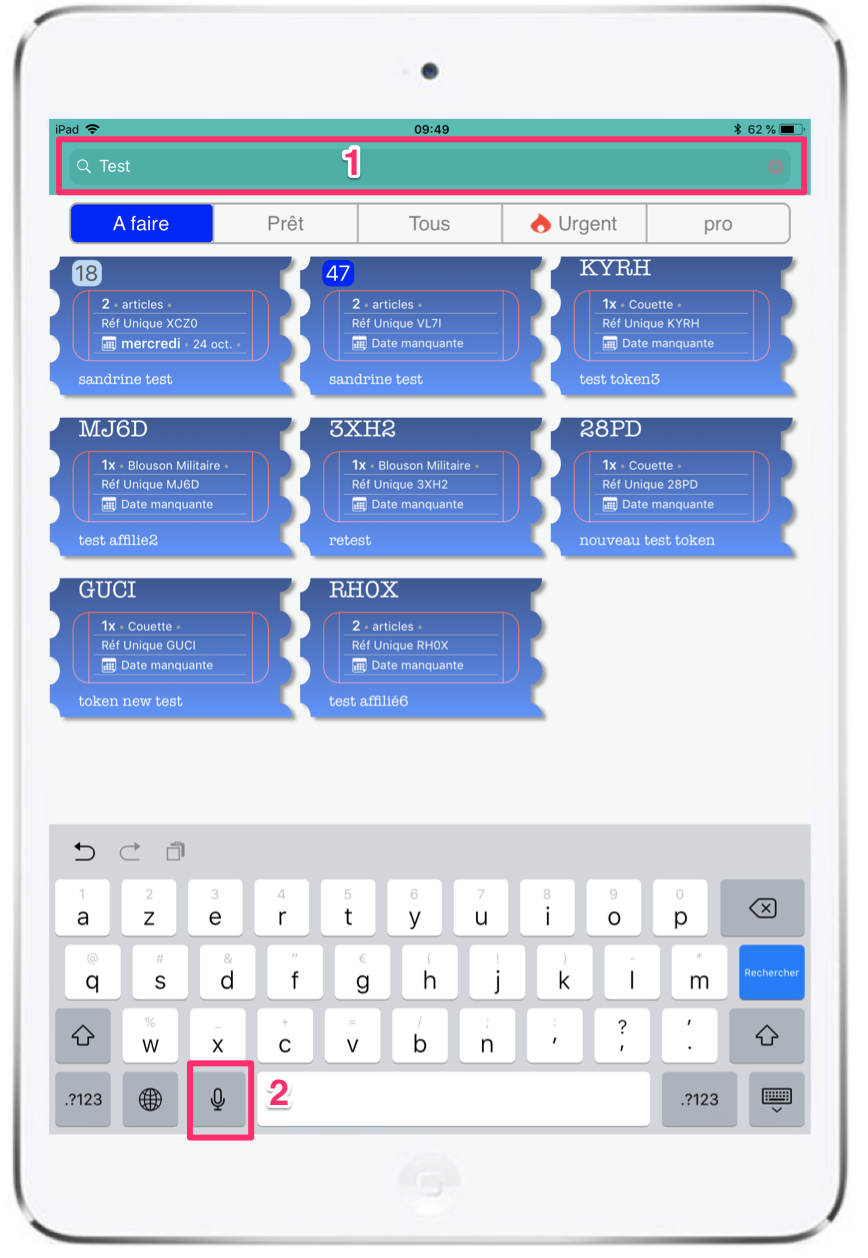 Hangers Pro v.2.0

Need to search for an old ticket?
If you need to see a closed ticket, i.e. one that has been completed and cashed, you can search in the same way from the "Completed" tab in the bottom menu bar.
Did you know that?
Filter by date
- The reference date on the tab "to do" is the date retained is there of production or appointment of the order. On the other tabs, it is the last date of update of the order.