With Hangers Pro, you can now create packs both to go faster when creating an order and to offer more advantageous offers for a set of items. Ex: Costume Pack 2 pieces; Sandwich formula + drink, set of 4 shampoos, etc.
To create a pack, you must be connected to your personal space on https://hangers.io
- Click on "My services" (1) then "Add & Edit" (2).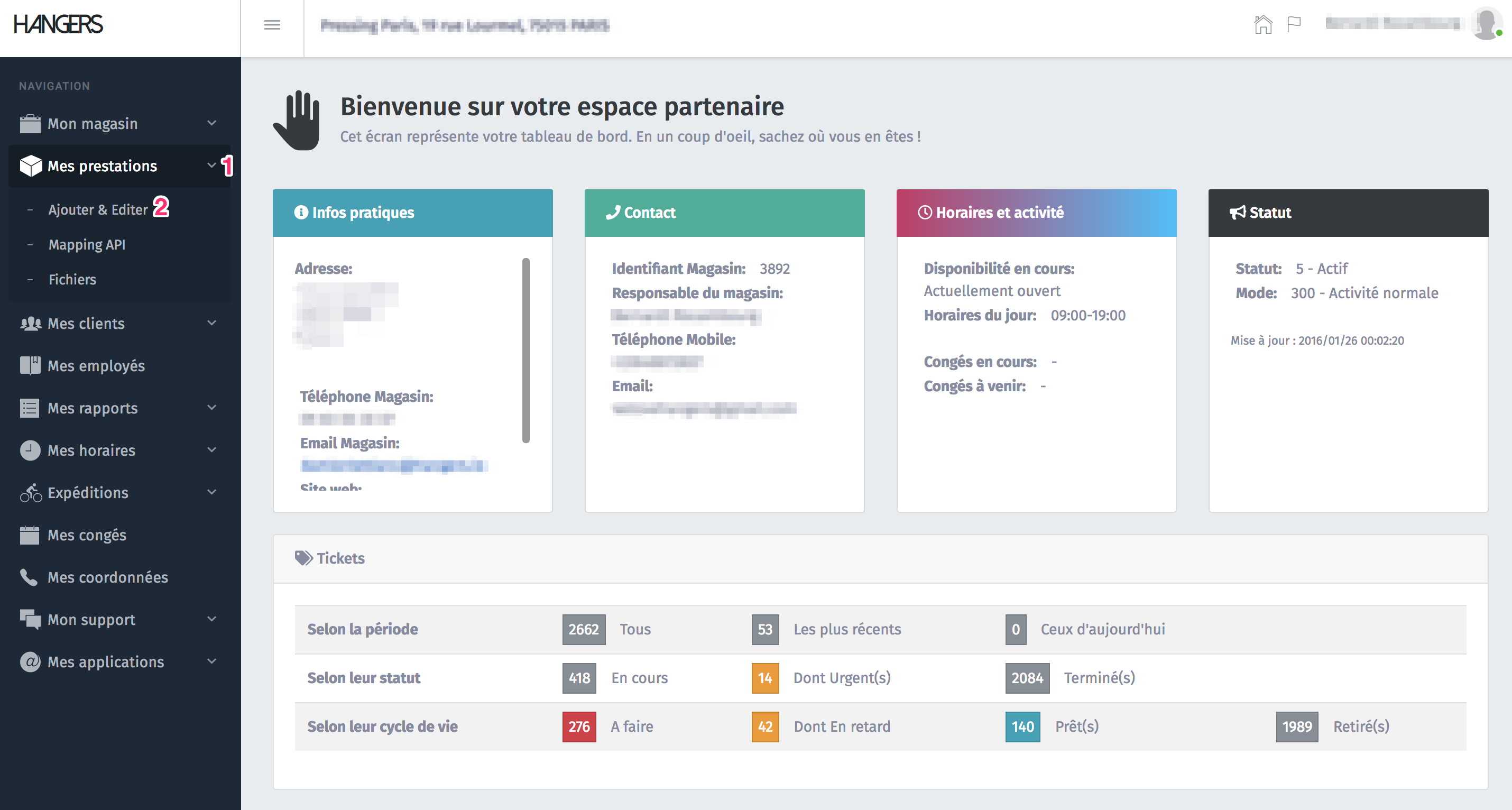 - Click on "Packs" (3)
- Click on "Add a package of several services" (4)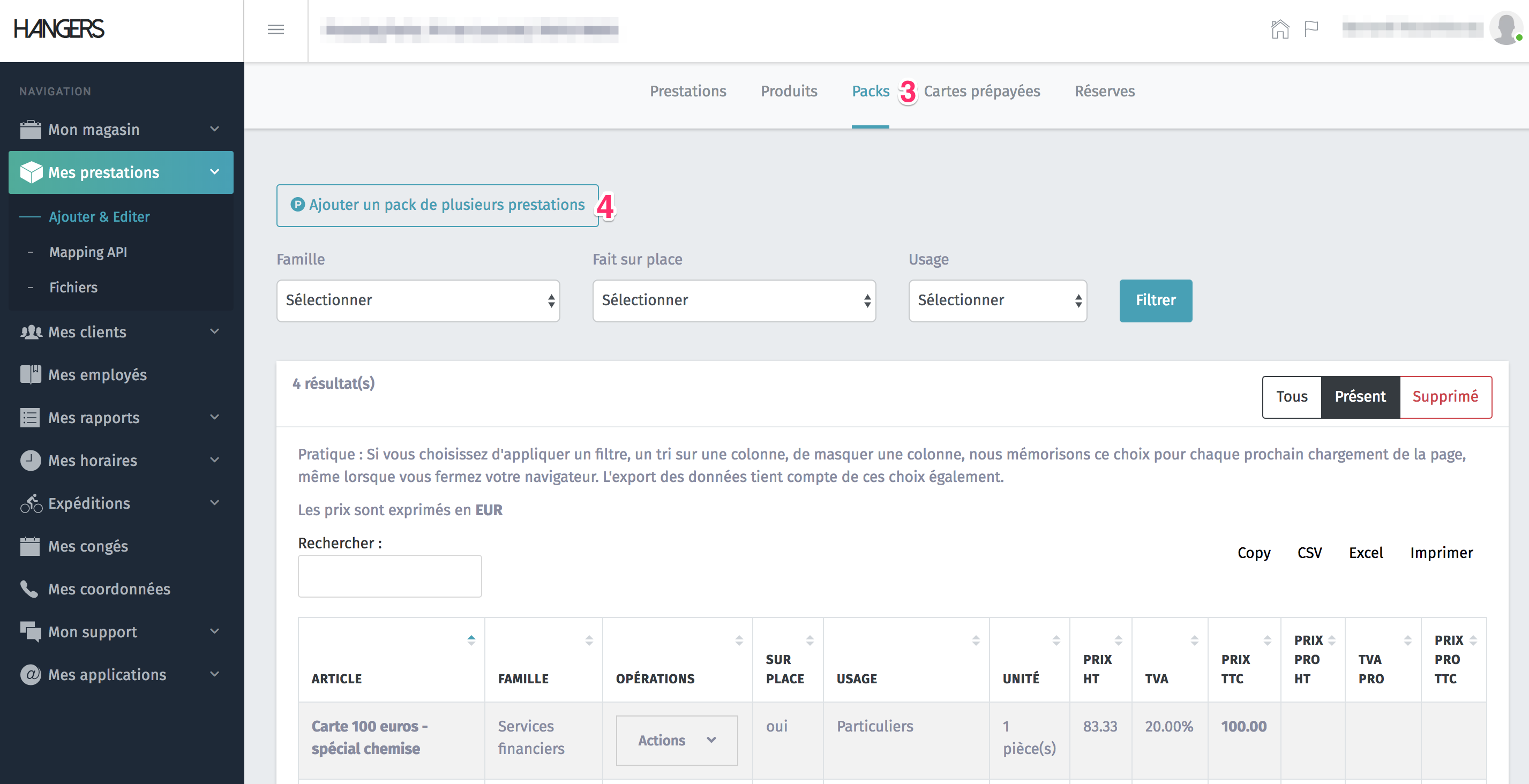 - Click below "Package Name" (5) and name it
- Select the "Family" (6) of your choice from the drop-down list
- Select a "Service" (7) from the drop-down list
- Enter the "Quantity" (8) of the service
- Click on "+" (9) to add another service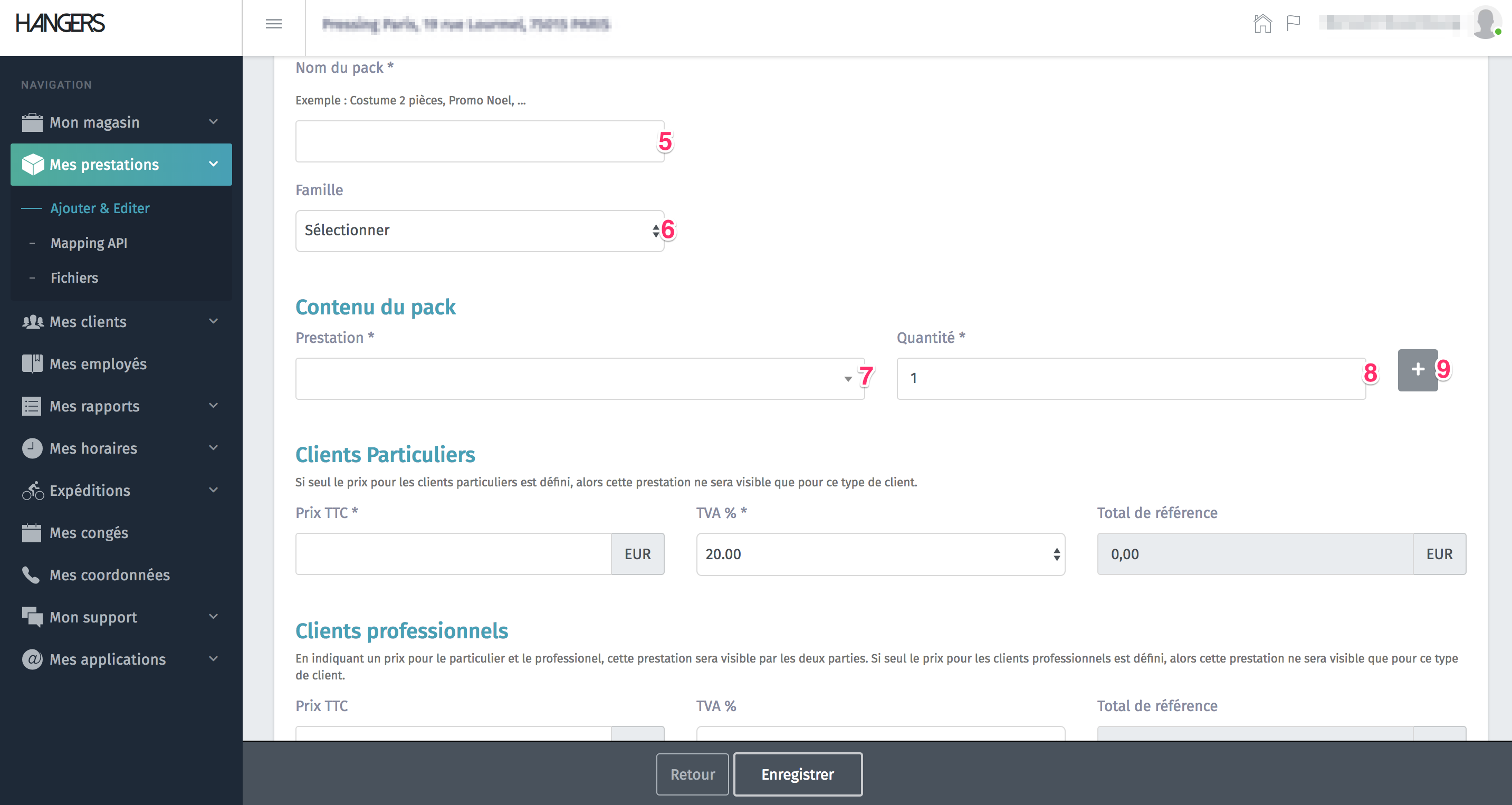 - Repeat the action until you have added all the services you want to include in the package.

- Enter the "Total price including VAT" (10) of your package
- Choose the appropriate "VAT rate" (11)
- Click on "Register" (12)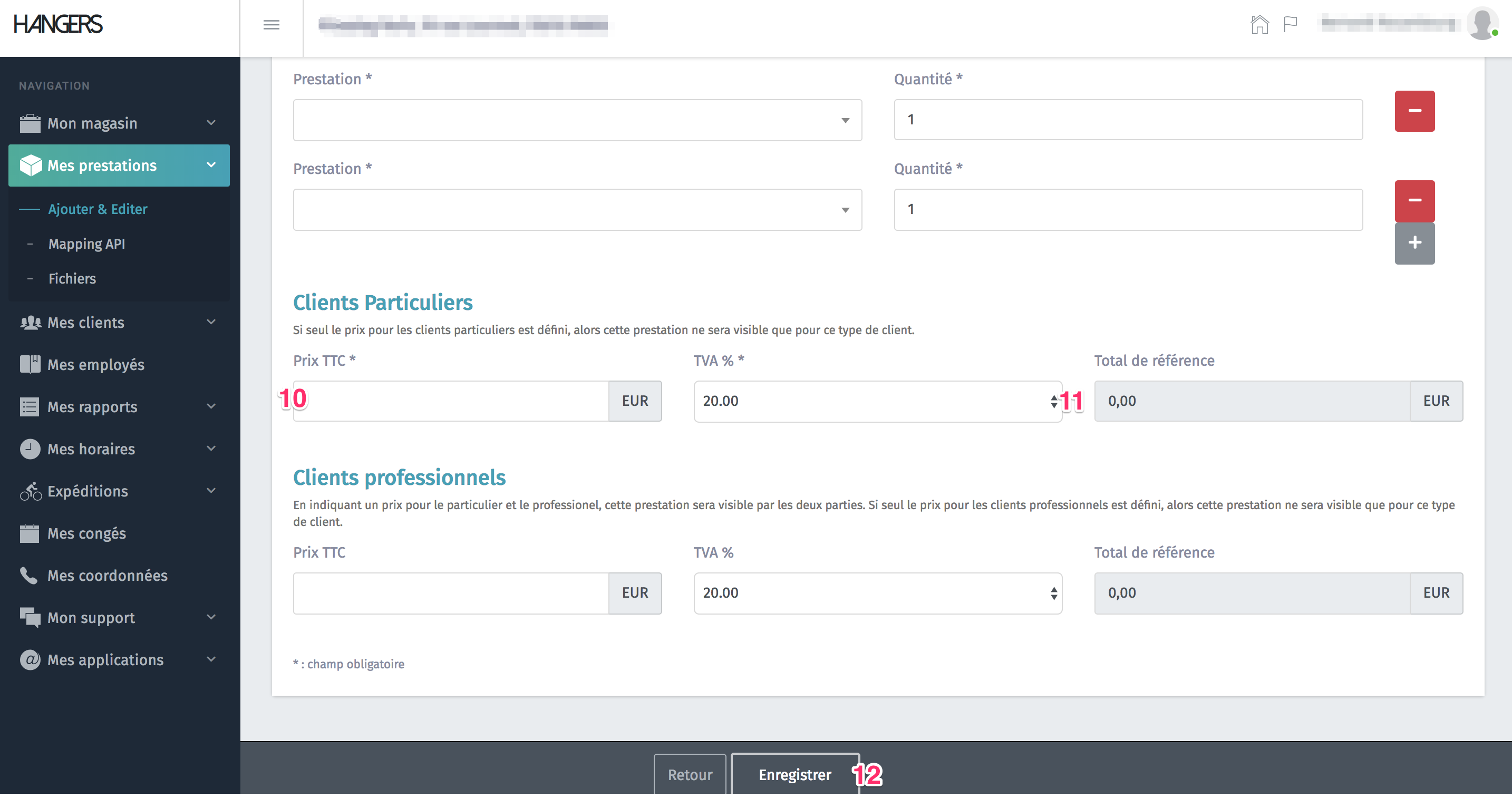 You return to the main screen of the packs.
- You can check that the pack has been added by typing its name in the "Search" field located at the top left of your pack table.

If you provide a price for professional customers, this pack can be added to your order forms for professional customers. Otherwise, it will only be available for individual customers.

- If you do not find the service in the drop-down list you must first create the individual service, see our article create a service.
- It may take up to 5 minutes before the information arrives on the tablet. For an accelerated appearance, the synchronization described in the user guide should be performed.