The HangersPro system consists of an administrator interface for the manager, the personal space, accessible via web on https://hangers.io and the HangersPro application for iPad.
The information between these two platforms is automatically updated regularly.
However, you can force the update at any time. For example, if a service is added from the administrator interface, you can instantly find it on your tablet by synchronizing the data:
- Click on the "Account" tab (1) located in the lower menu bar.
- Then click on the synchronization icon (2) located in the upper right corner of the screen.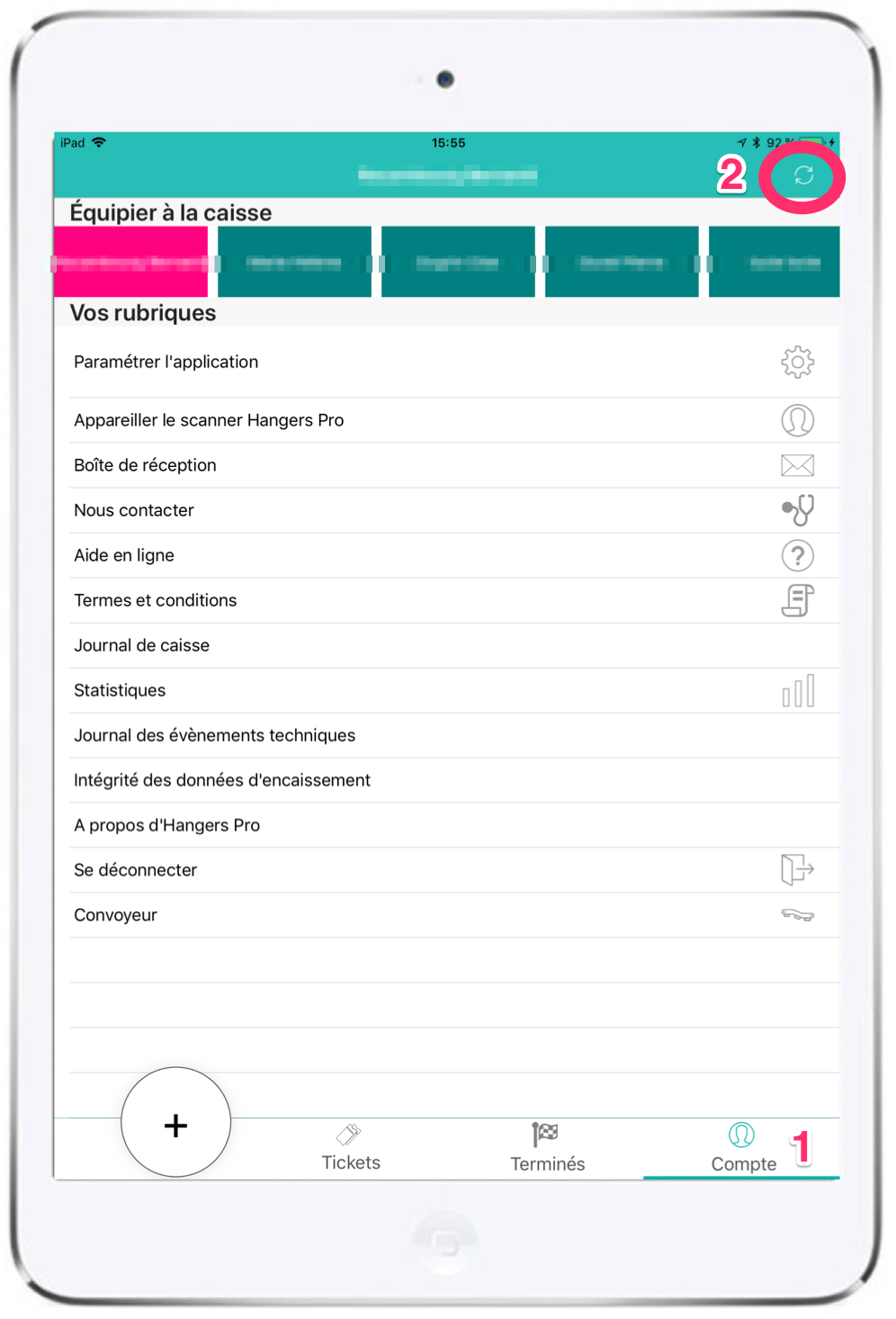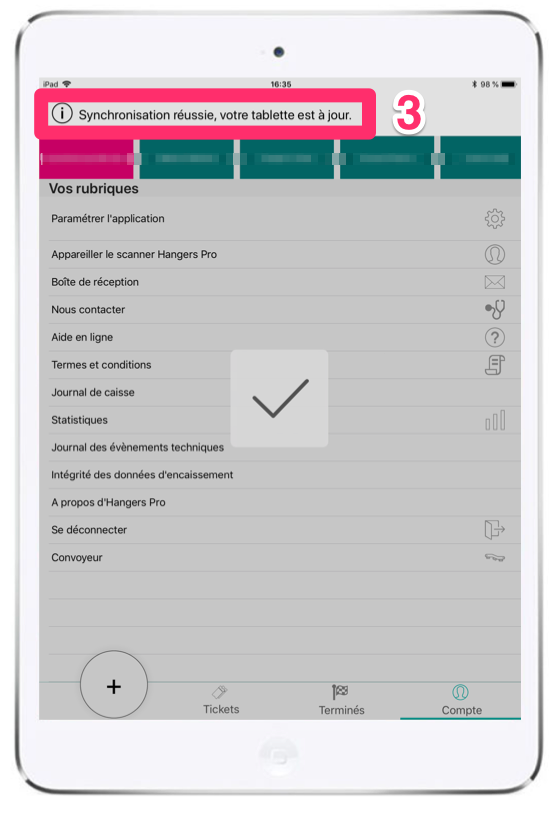 Hangers Pro v2.0 Hangers Pro v2.0
- In a few seconds, the information in the tablet application and administrator area is updated.
- The successful synchronization message (3) appears.