To create a new service or product, you must be connected to your personal space on https://hangers.io
- In the menu sidebar of your space, click on "My offers" (1): the summary screen of your services opens.
- Click on the "Services" button and select "+A service" from the list (2). If it's a product, click on the "products" button.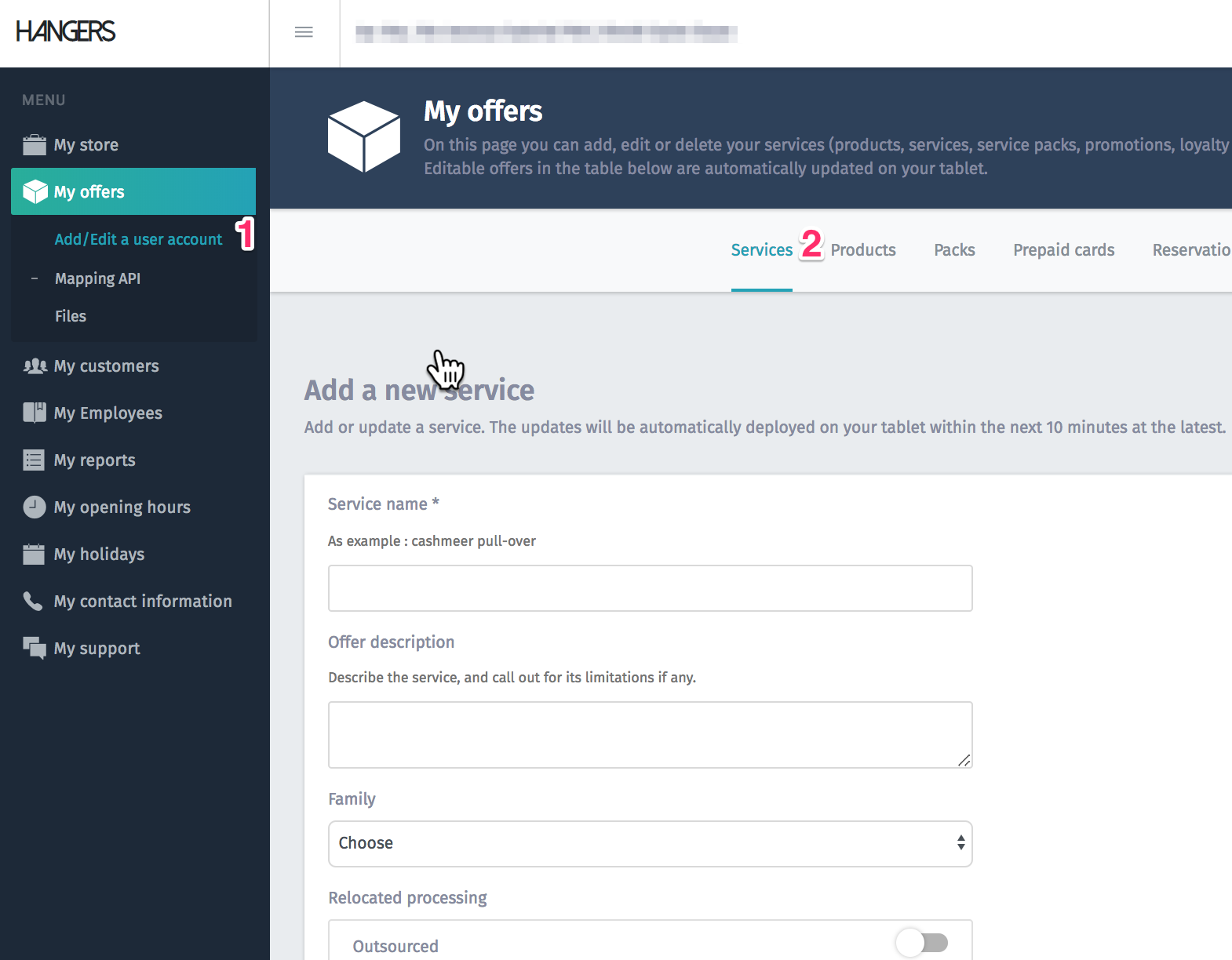 - You arrive on the form to add a service (or product). It is then necessary to inform the minimum:
the title or name of the service (or product) (3). example: apron
the price (4) for your private customers and/or your professional customers.
the corresponding VAT rate (5)
it is strongly recommended to select a family of services (6). example: laundry

- At the bottom of the form, click on "Save" (7): you return to the main benefits screen.
- You can check that the service has been added by typing its name in the "Search" field located at the top right of your benefit table.

If you provide a price for professional customers, this service can be added to your order forms for professional customers. Otherwise, it will only be available for individual customers.

It may take up to 5 minutes before the information arrives on the tablet. For an accelerated appearance, the synchronization described in the user guide should be performed.