In this article, we will look at how to offer credits to your customers.
Beforehand, here is the link to the 2 procedures that will be necessary for you to do this operation:
- Create a prepaid card 
- Make a discount on order 
For example, we will credit a customer with 150 € to his account offered by the store.
To do this, here is how to do it:
1/ Create a "Prepaid Card" without premium for a basic amount that you can reuse later. For the example we will say that it is 30 euros and call the Gift Card.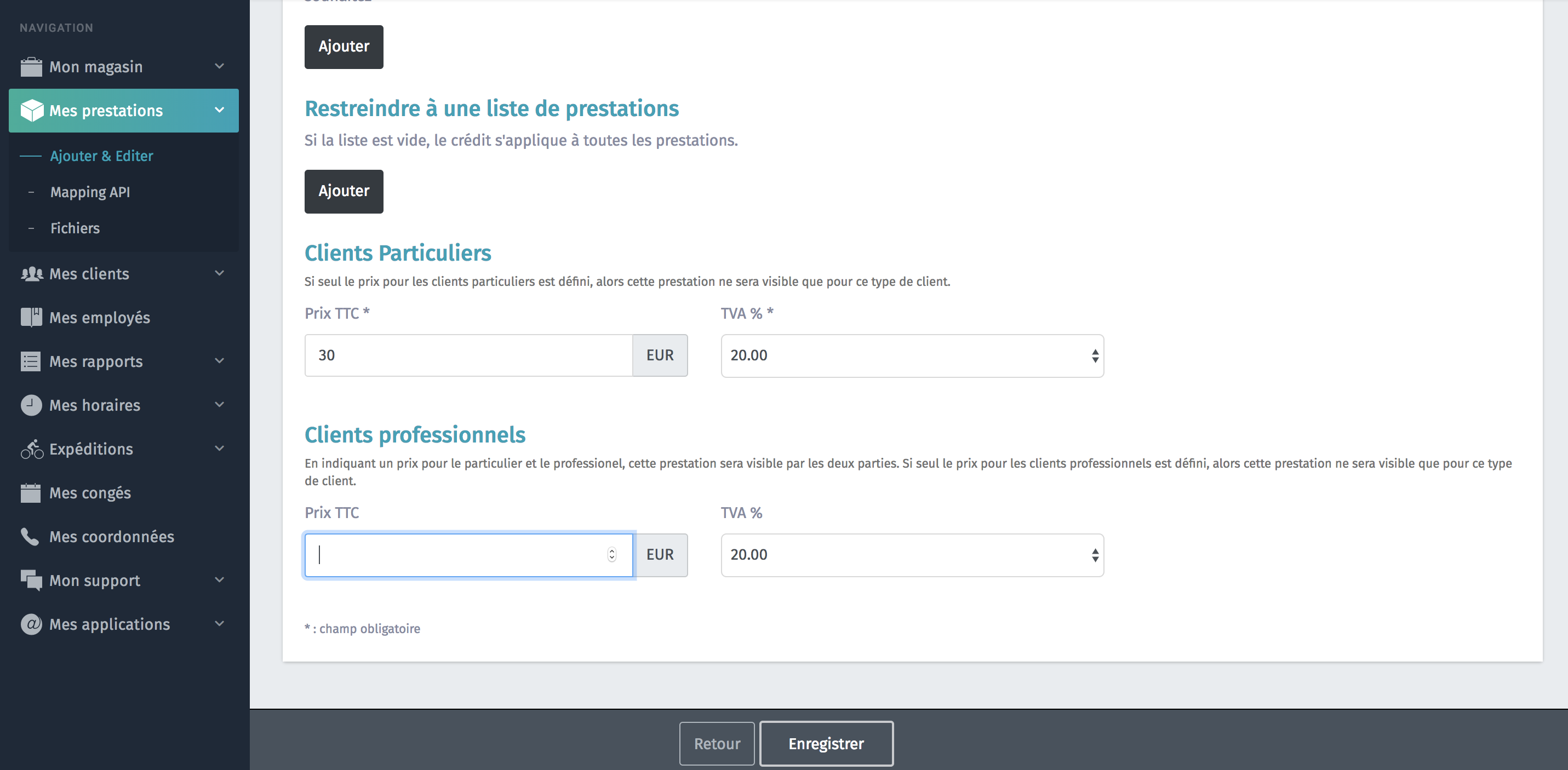 Hangers Pro v.2.0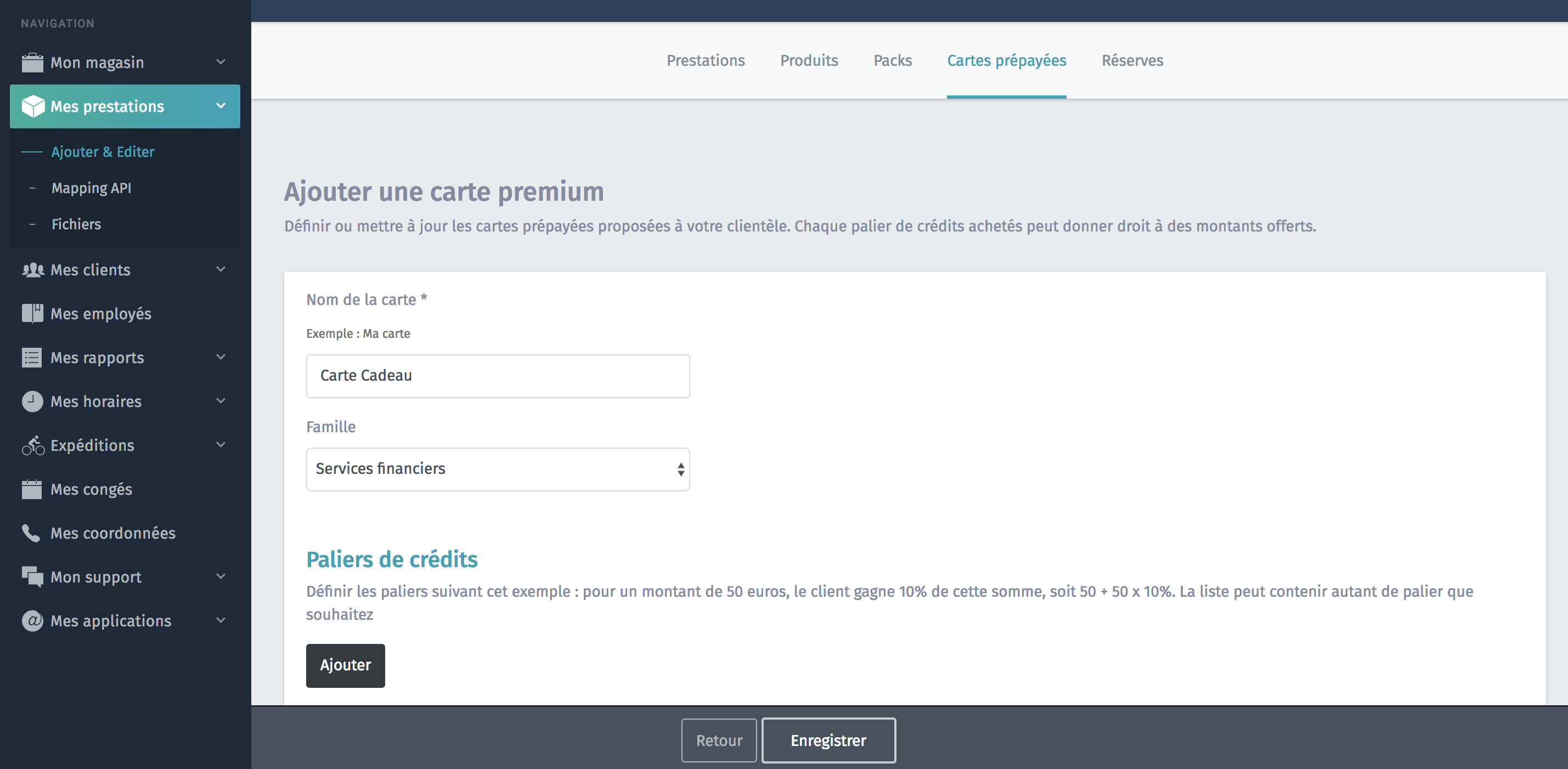 Hangers Pro v.2.0
2/ Create an order for your customer, and put a value of 150 Euros of gift on this order (5 cards: 5x 30 = 150).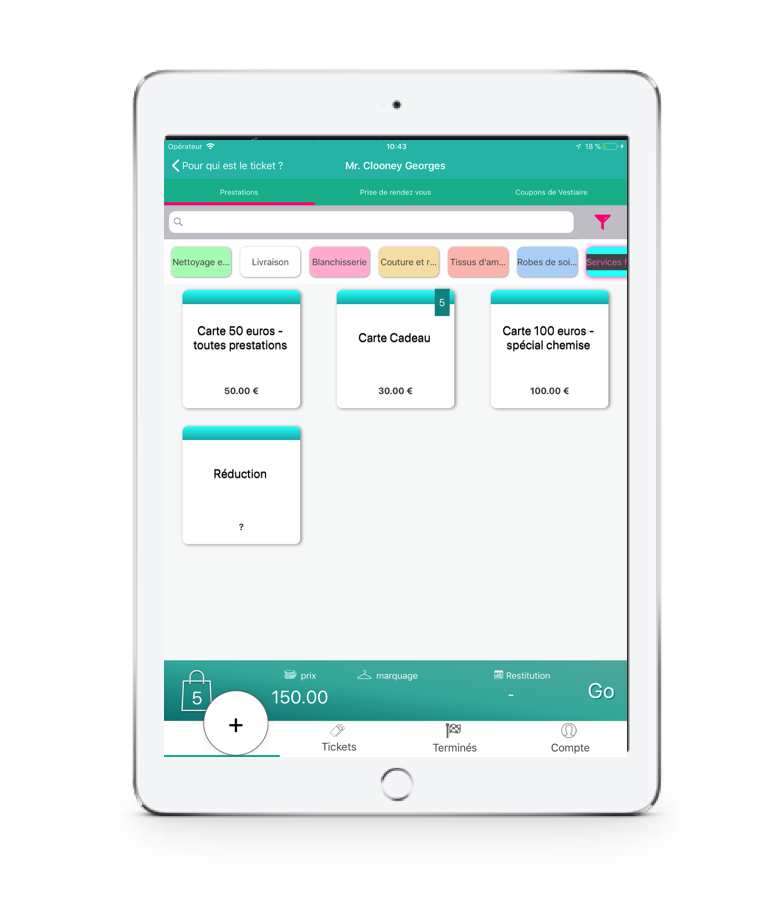 Hangers Pro v.2.0

3/ Before validating, choose the "Reduction" box and select 100%.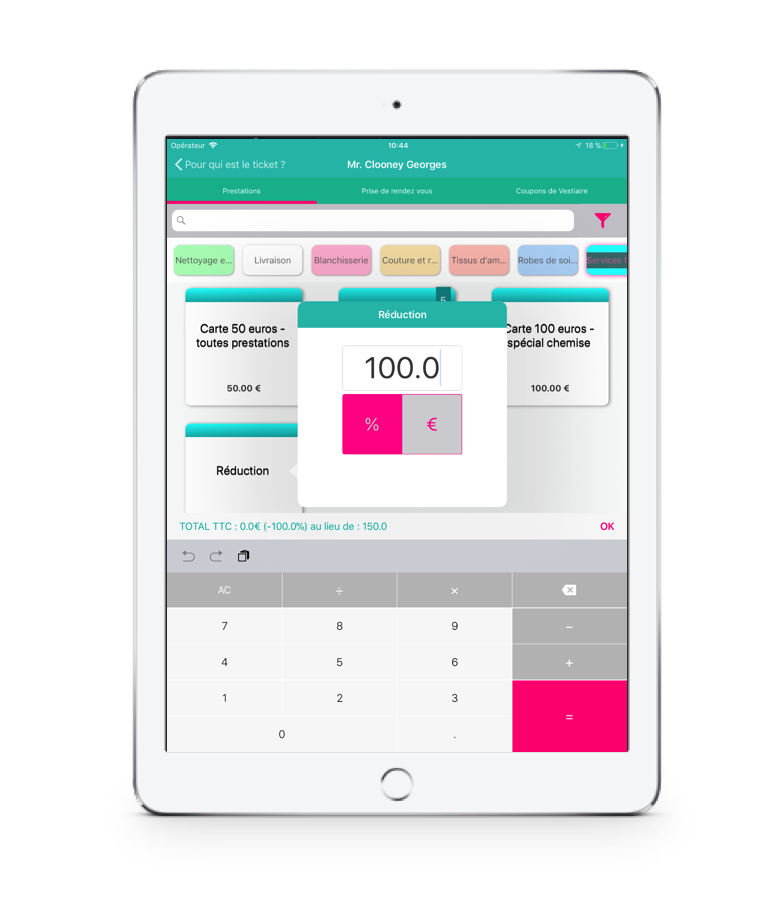 Hangers Pro v.2.0
4/ Confirm order.

5/ The order appears, close the order.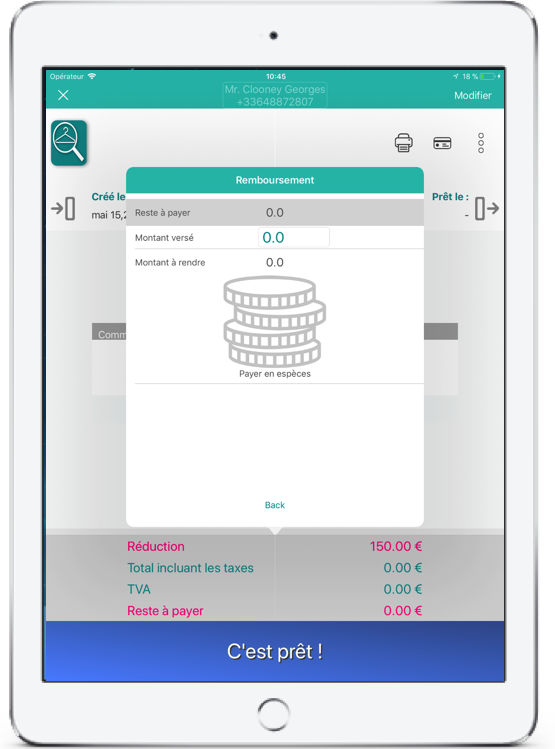 Hangers Pro v.2.0
That's it! the customer is credited with 150€ offered by the store.


Hangers Pro v.2.0