To provide services for professional clients, you must first create these clients from your personal space on https://hangers.io

Hangers Pro v.2.0
- In the side menu bar of your space, click on "My customers" and then choose "Professionals" (1).
- Click on the green "Add a professional customer" button (2). You then have 2 possibilities: automatic creation or manual creation of the customer.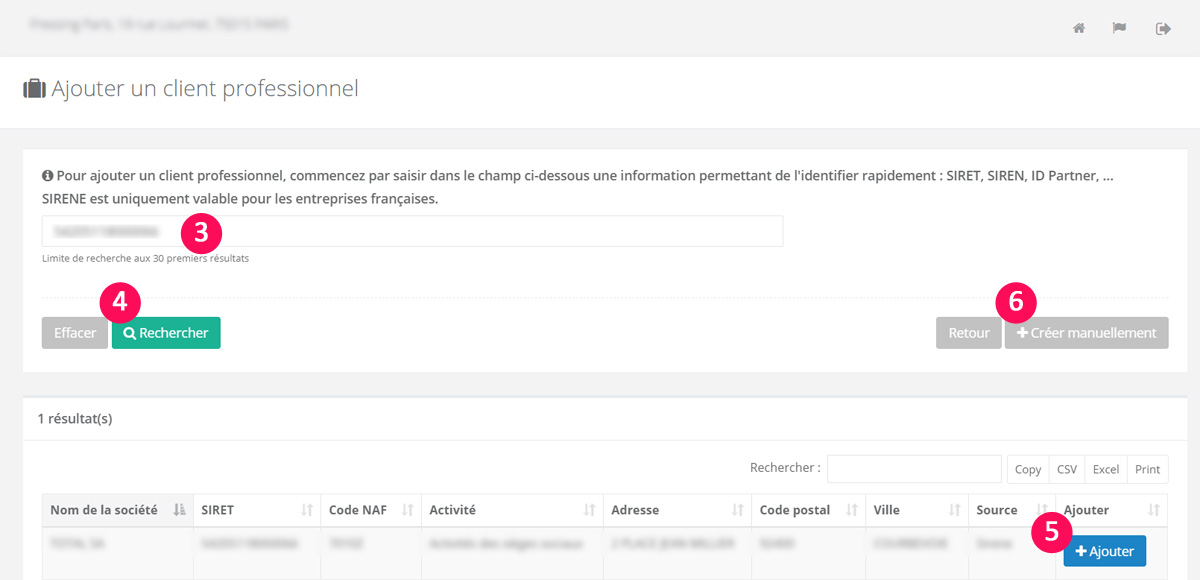 Hangers Pro v.2.0
- If you have the SIRET or SIREN number of the company:
Write the number in the field (3).
Click on the green "Search" button (4).
If the company that appears in the results section is your customer, simply click on the blue "+Add" button (5) to create the customer.

- If you do not have the company's SIRET or SIREN number or if you wish to manually create the professional client:
Click on the grey button "+Create manually" (6).
In the form that appears, fill in the fields marked with an asterisk (*): in particular, they will enable invoicing to be set up.
Click on the green "Save" button at the bottom of the form.
Your professional client is created!
You can start providing him with benefits.