Your B2B customers are designated as Pro Customers in Hangers
In your personal space on https://www.hangers.io, you can manage your professional customers.
In the side menu bar, click on "My customers" and then choose "B2B" (1). The following screen appears:
Hangers BackOffice v2.0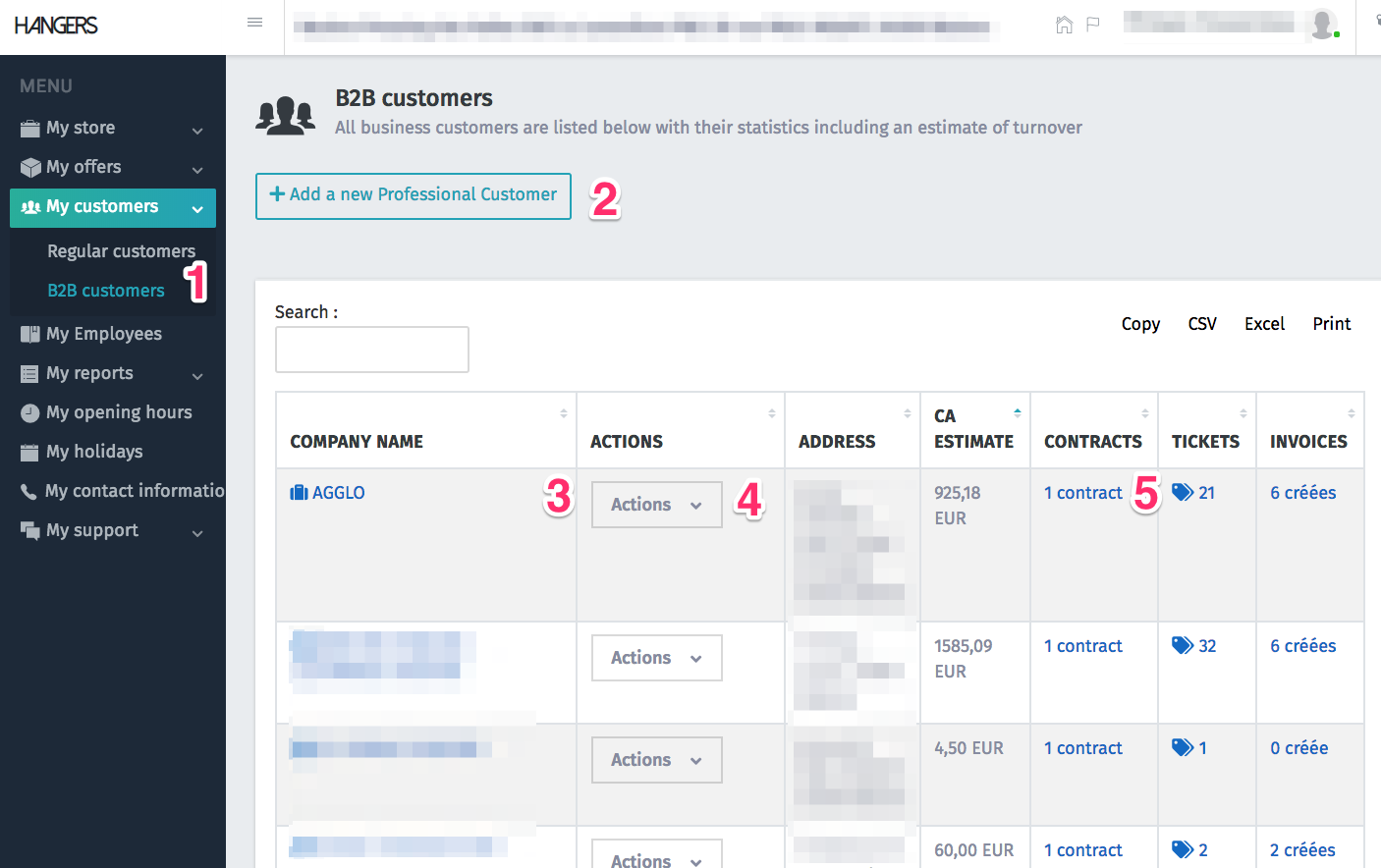 You can:
Create new customers (2),
Open the customer's page (3) and you will be able to track his invoices, configure him, etc.
Actions (4): allows you to take quick actions on the customer and in particular "Duplicate", which allows you to create a customer on the contractual and pricing basis of an existing customer. This saves configuration time for partners with similar characteristics.
The number of contracts (5): you can have several contracts with the same company in particular for groups, multi-site companies, or concierge services.