Your iPad has several features to enhance your experience.

1) Brightness

Adjusting the brightness of the iPad is an essential element of comfort for the eyes. However, high brightness for several hours has the disadvantage of increasing battery consumption.
You can adjust it at any time by adjusting it from the Control Center.
How do I bring up the Control Center?
- Slide your index finger from the bottom left corner to the top right corner of the screen.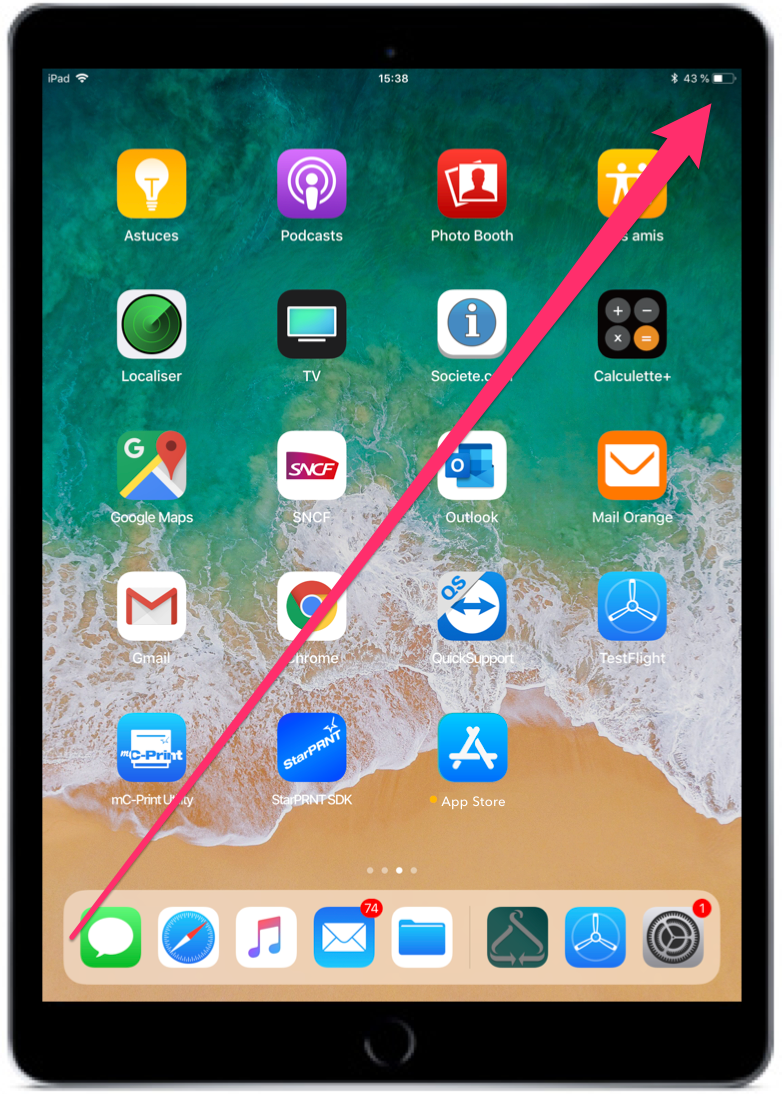 - On the Control Center, you can adjust the brightness gauge with your index finger. To increase the brightness of the screen, swipe up from the bottom. Conversely, to decrease the brightness of the screen, make a movement from top to bottom.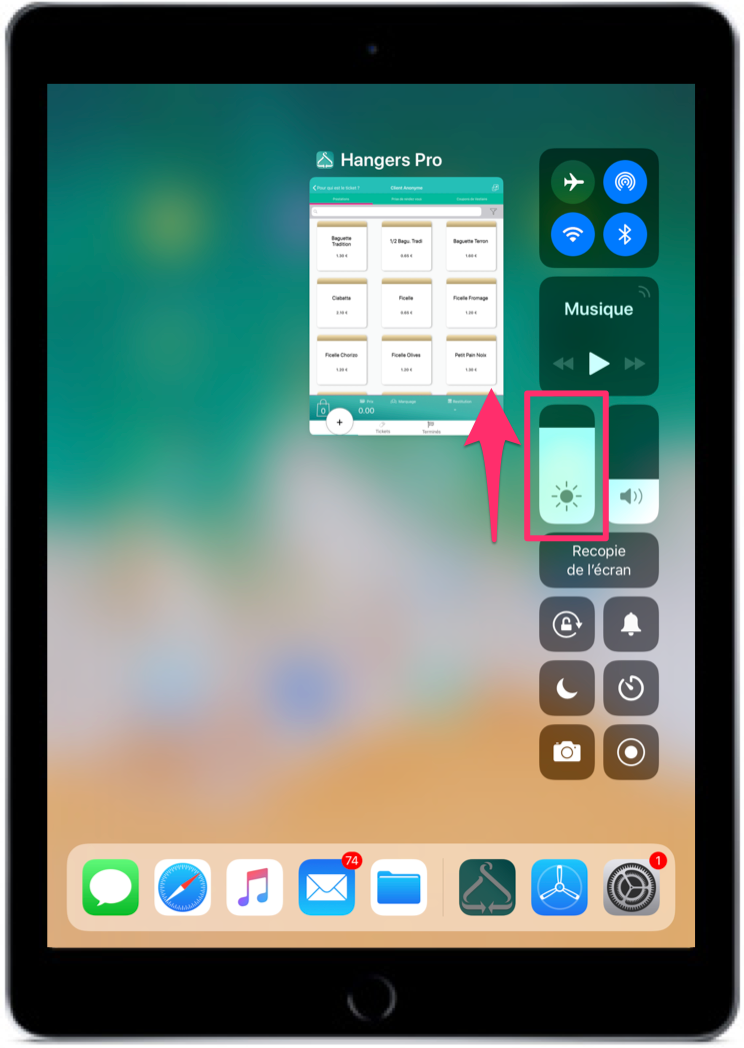 Did you know?
About brightness levels
There are several other options to make your experience more comfortable.

Go to the Settings (1).

1) You can enable Dark Mode (2), designed to improve visual comfort. When Dark Mode is enabled, the entire iPhone presents a darker screen, for all apps and features.

2) You can enable True Tone (3).iOS devices have ambient light sensors that adjust the screen brightness level based on the ambient lighting conditions. For example, the sensor automatically reduces the brightness in dark places and increases it in bright places.
When True Tone is enabled, the brightness slider on your device moves according to the lighting conditions.
The True Tone setting is on by default, but you can turn it off if you wish.

3) You can also enable Night Shift (4), a feature that adjusts the colors of the screen to display warmer tones.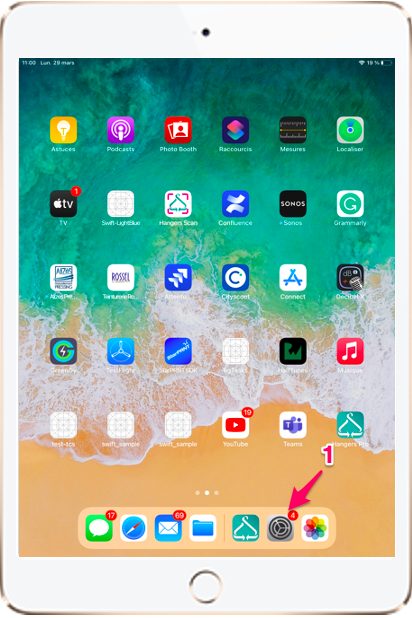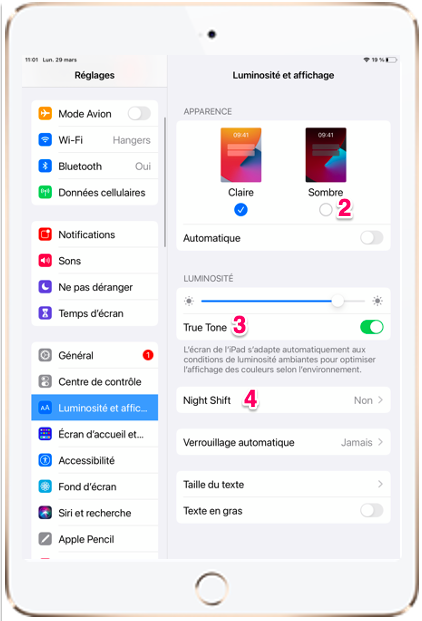 2) The use of the automatic lock
After a period of inactivity, the auto-lock feature locks the screen with a passcode, protecting your personal information.
The other advantage is that the iPad does not go to sleep when you use it during the day.

To enable this feature, do the following:
Go to Settings > Brightness & Display > Auto Lock.
Choose a time of inactivity* (between 30 seconds and 5 minutes) after which your screen will lock. If you want to disable the auto-lock, select Never.
* Some iOS devices have passcode restrictions when used for business or educational purposes to prevent adjustment of the auto-lock settings.