Find The HangersPro apps on the AppStore and click on the download button.
- To connect to the HangersPro application for the first time, turn on your iPad:
press the upper button if the iPad is off,
press the single round button on the front side if the iPad is in standby.
- To launch the application, select the HangersPro icon: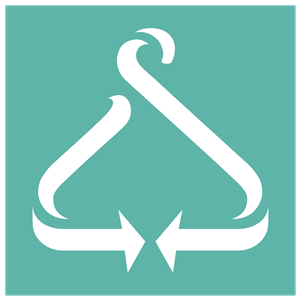 - During a first connection or after a disconnection, the application requires you to identify yourself. Click on the "Login" button (1).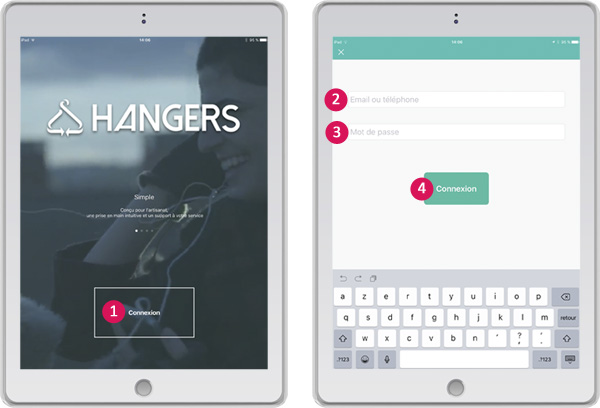 Hangers Pro v2.0
- Enter your username (2) and password (3).
- Click on the green"Login" (4) button.
You access your workspace. The adventure can begin!

Where can I find your username and password?

They were sent to you by Hangers when you registered.
If you can't find them, send an email to support@hangers.io or contact your customer advisor directly.