To carry out a service whose price is per m², nothing could be simpler.
Simply put "m2" in the product name. For example: "carpet m2".
As soon as the name of a service complies with this nomenclature, the selection of the service leads to a behaviour different from the general case (Choose the services of a ticket).
In this example, we will create a rectangular carpet of 2 m².
- Take the first steps in creating an order as explained in the section "Creating a Ticket".
- Click on the service, "Carpet m2" with the mention "m2" (1).
- Fill in the form "Rectangle, square, round" (2).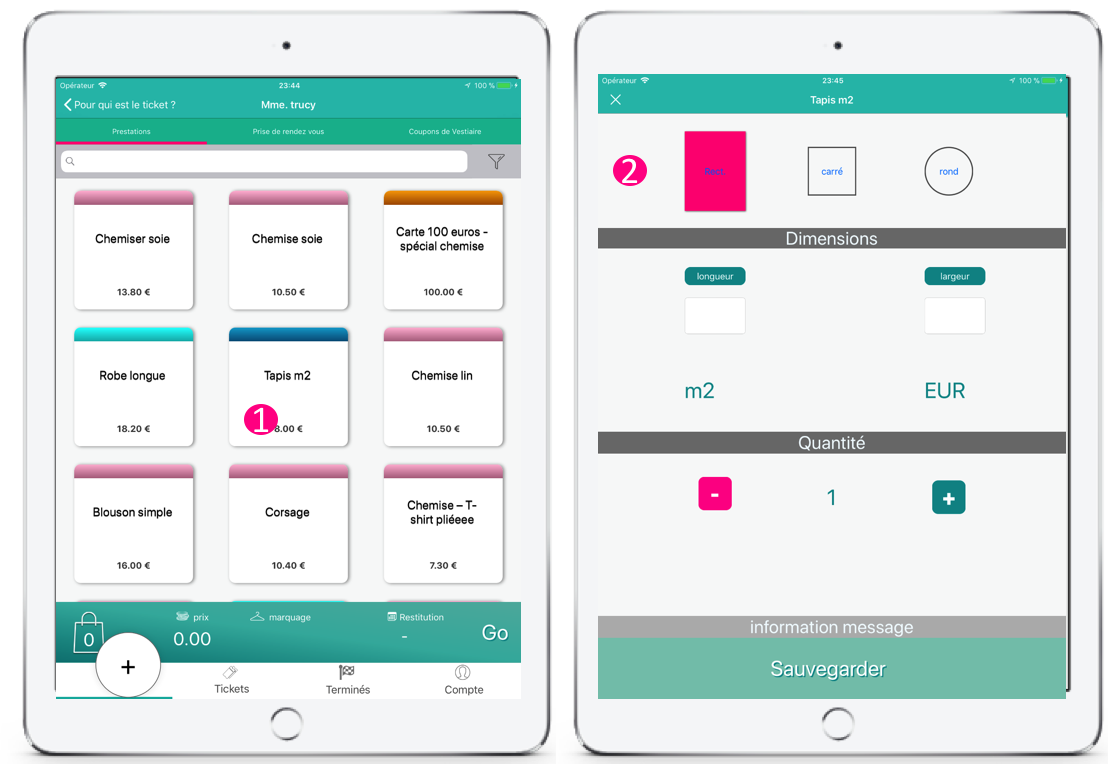 Hangers Pro v.2.0 Hangers Pro v.2.0
-Click on the requested size fields. A calculator appears to assist you in entering the footage and click on "ok" (3). (N/A = no need for information). This will calculate the length of the service.
- Enter the quantity (4).
- Click on "Save" (5).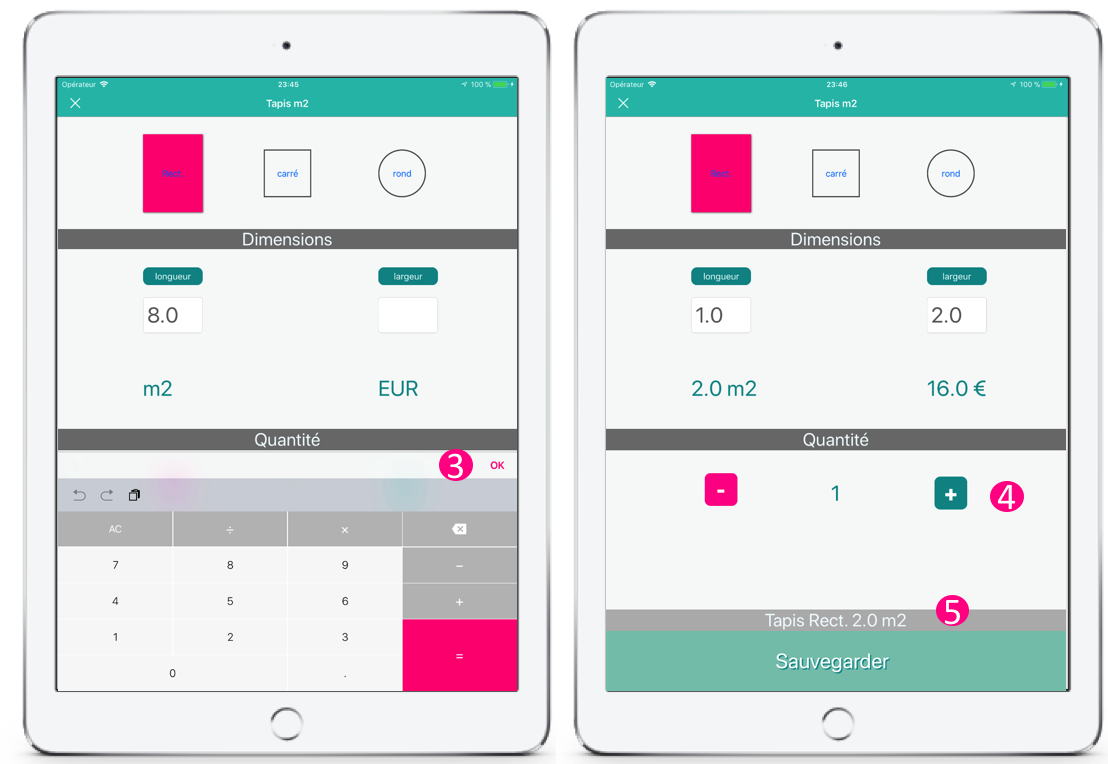 Hangers Pro v.2.0 Hangers Pro v.2.0
- The value of the service and its final name, _"Rect Carpet 2.0 m2" and "16.0 €". _, are updated on the ticket.