First you have to activate the function by navigating to the "Account" tab "Parameter" and finally offer global discounts on the order (1).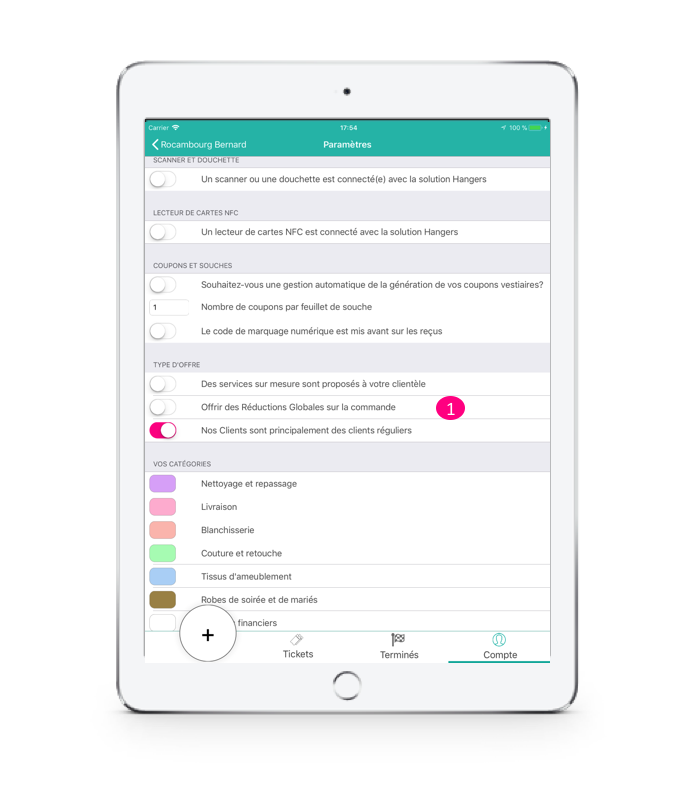 Hangers Pro v2.0
- To add a discount when entering a ticket, click on the discount box in the list of services (2). A window will appear to let you :
optionally set a title
determine weather it is a nominal amount or in % that you want to subtract from the order.
the value for the discount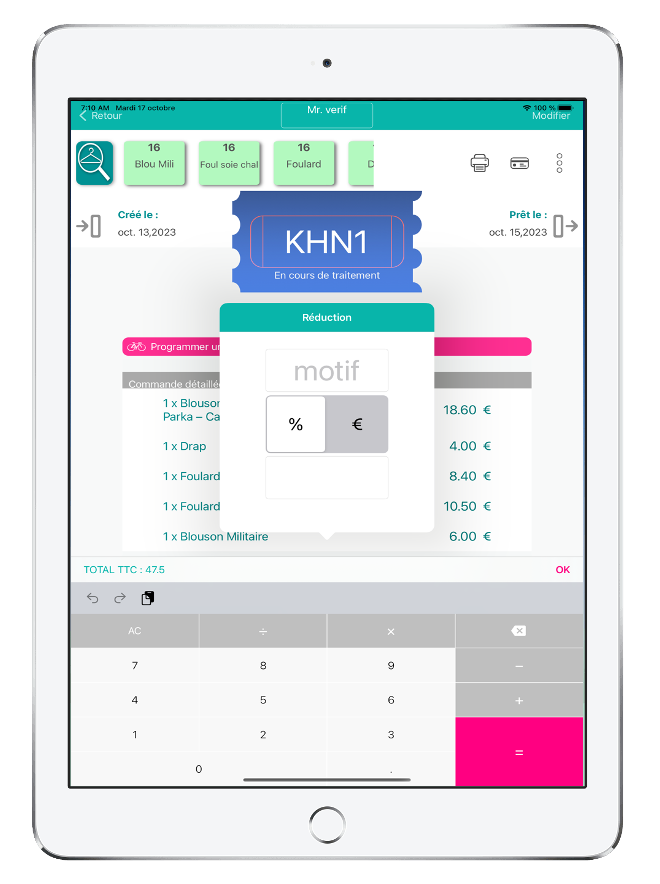 Hangers Pro v2.0

Did you know that?
The discount can also be added from the receipt. Select the payment icon on the ticket and select "Offer a discount on the order".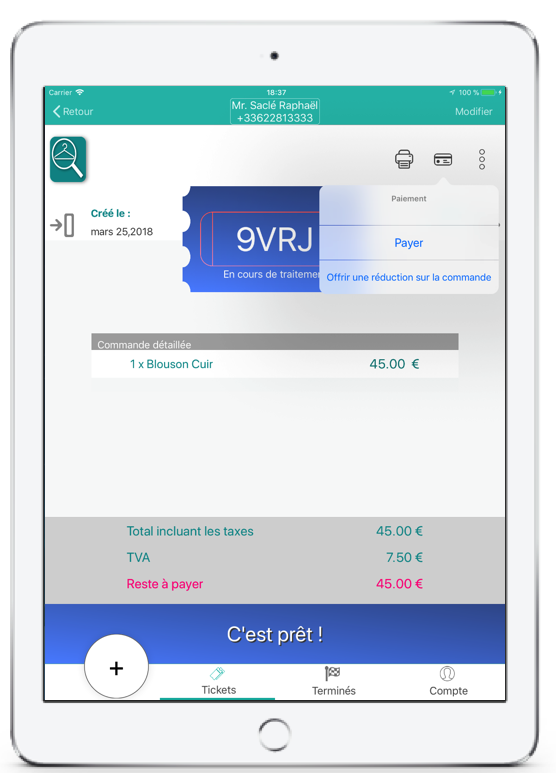 Hangers Pro v2.0

Attention:
- There can only be one overall reduction at a time, the addition of the reduction must be the last operation of the order.
- For a single discount, it is possible to have several lines on the till tickets. There are as many as there are different VAT rates on the order. This is part of the recommendations of the NF525 standard.