You can access the ticket logbook at any time to follow in detail the evolution of an order:
- Click on the icon representing 3 vertically aligned circles (1) located in the upper right corner of the ticket summary screen.
- Select "View ticket logbook" (2).
In the ticket log, you will find:
information relating to the payment of the ticket (3),
the history of the order steps (4),
your comments and reservations (5) on the order.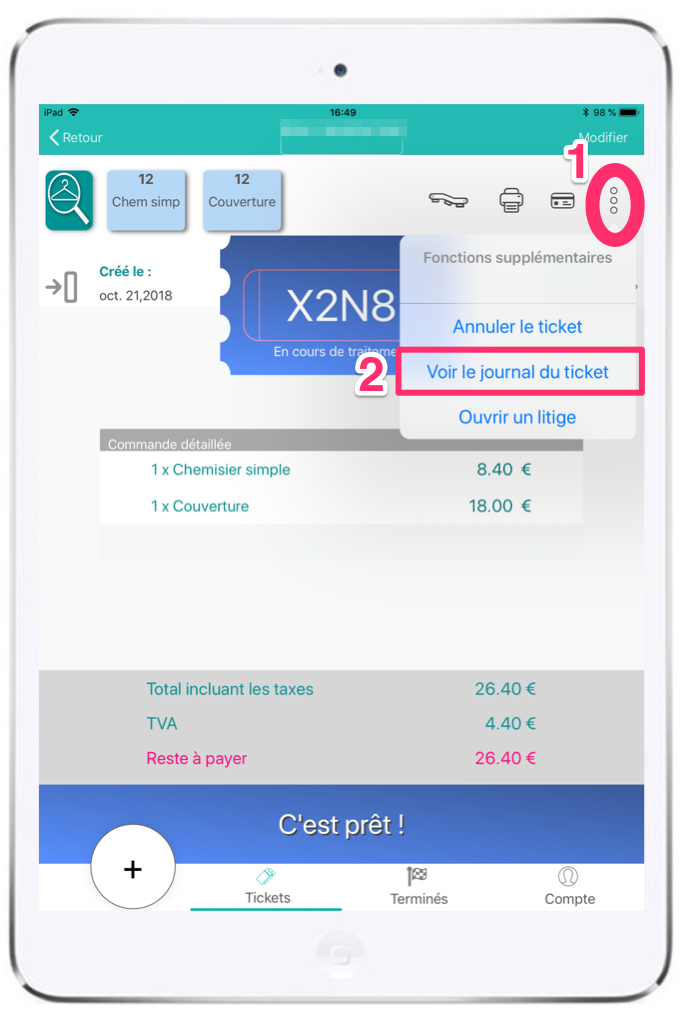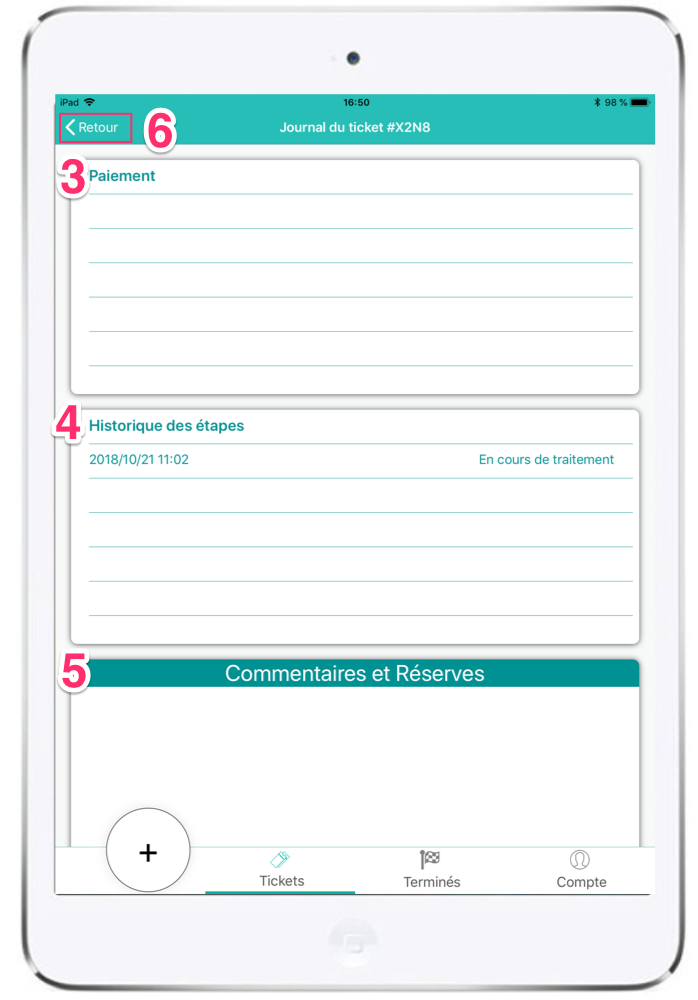 Hangers Pro v2.0 Hangers Pro v2.0
- You can add comments to an order at any time by opening the ticket log and clicking in the text box under "Comments and reservations" (5): the keyboard will appear.


We recommend that you use voice dictation to enter your comments: you will save time... and money!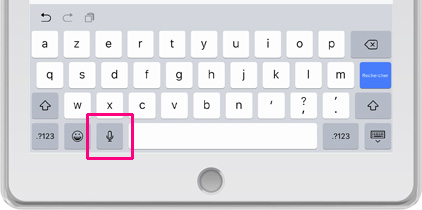 Hangers Pro v2.0
- Click on the microphone keyboard icon and dictate your comments.
- To return to the ticket summary screen, click on "Return" (6) in the upper left corner of the ticket log screen.
- If a ticket log contains comments and reservations, one of the circles will appear in pink in the upper right corner of the ticket summary screen: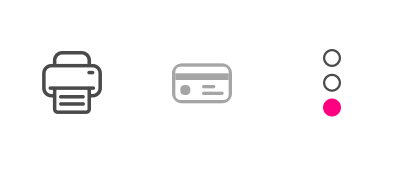 Hangers Pro v2.0